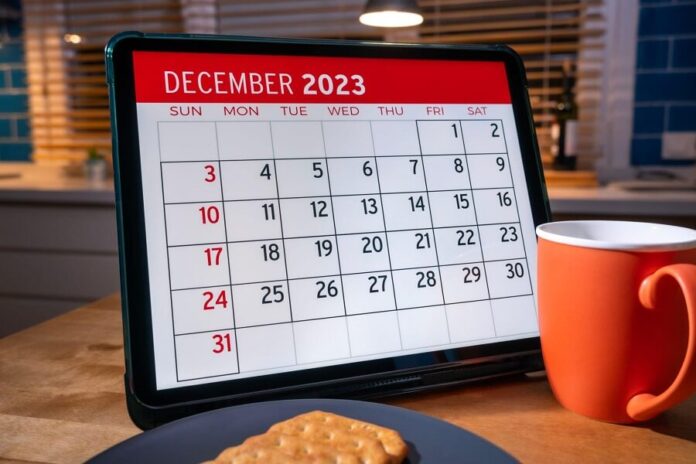 December is the final month of the year and a time for celebration, reflection, and new beginnings. Whether you're looking forward to spending time with loved ones during the holiday season or setting goals for the upcoming year, having a calendar on hand can help you stay organized and on track. In this article, we'll explore some of the major holidays and observances, fun activities, and helpful tips for making the most of December 2023.
Major Holidays and Observances
December is packed with major holidays and observances, making it a busy and exciting time of the year. Here are some of the key dates to mark on your calendar:
December 1: World AIDS Day
December 1 is World AIDS Day, a day to raise awareness about the HIV/AIDS epidemic and to remember those who have lost their lives to the disease. It is also a day to show support for those living with HIV/AIDS and to advocate for better access to treatment and prevention methods. On this day, many organizations and communities hold events and ceremonies to raise awareness and show support for those affected by HIV/AIDS. It's a day to remember the importance of education, prevention, and compassion in the fight against HIV/AIDS.
December 4: Hanukkah Begins
Hanukkah is a Jewish holiday that commemorates the rededication of the Holy Temple in Jerusalem. It lasts for eight nights and involves lighting a menorah, playing dreidel games, and eating traditional foods like latkes and sufganiyot.
December 10: Human Rights Day
Human Rights Day is observed annually to commemorate the adoption of the Universal Declaration of Human Rights by the United Nations General Assembly on December 10, 1948. It's a day to reflect on human rights issues around the world and to take action to promote and protect these rights.
December 21: Winter Solstice
The winter solstice marks the shortest day and longest night of the year in the northern hemisphere. It's a time to celebrate the return of light and hope during the darkest time of the year. Many cultures and religions have their own traditions and rituals to mark the occasion.
December 24: Christmas Eve
Christmas Eve is the day before Christmas Day and is traditionally a time for family gatherings, gift exchanges, and festive meals. Many people attend church services or participate in other religious or cultural traditions.
December 25: Christmas Day
Christmas Day is a major holiday in many countries around the world and is celebrated by Christians as the birth of Jesus Christ. It's a day for gift-giving, feasting, and spending time with loved ones.
December 26: Kwanzaa Begins
Kwanzaa is an African-American holiday that celebrates African culture and heritage. It lasts for seven days and involves lighting candles, sharing stories and traditions, and reflecting on the principles of unity, self-determination, collective work and responsibility, cooperative economics, purpose, creativity, and faith.
December 31: New Year's Eve
New Year's Eve is the final day of the year and a time for reflection and celebration. Many people attend parties or community events, watch fireworks displays, or make resolutions for the upcoming year.
Religious and Cultural Observances
In addition to the major holidays listed above, December is also a time for many religious and cultural observances. Here are a few examples:
Bodhi Day (December 8)
Bodhi Day is a Buddhist holiday that celebrates the day that the Buddha achieved enlightenment. It's a time for meditation, reflection, and spiritual practice.
Las Posadas (December 16-24)
Las Posadas is a Mexican holiday that reenacts Mary and Joseph's search for a place to stay before the birth of Jesus. It involves a procession, singing, and the breaking of a piñata.
Boxing Day (December 26)
Boxing Day is a holiday that is celebrated in several countries around the world, including Canada, the UK, and Australia. It traditionally involved giving gifts to service workers or the less fortunate but has since evolved into a day for shopping and sports events.
Yule (December 21)
Yule is a pagan holiday that celebrates the winter solstice and the rebirth of the sun. It involves lighting candles, decorating trees, and sharing food and drink with loved ones.
Fun Activities for December
December is a time for fun and celebration, and there are plenty of activities to enjoy during the holiday season. Consider going ice skating, decorating cookies, attending a holiday concert, or hosting a festive movie night. Additionally, volunteering your time or making a donation to a local charity can help spread joy and goodwill during the holiday season.
Holiday Light Displays
Many cities and neighborhoods put up holiday light displays, which can be a fun and festive way to spend an evening. Grab some hot cocoa and take a stroll or drive around to see the twinkling lights.
Ice Skating
Ice skating is a classic winter activity that can be enjoyed by people of all ages. Many cities have outdoor ice rinks that are open during the holiday season, and some even have special events or shows.
Holiday Markets
Holiday markets are a great place to shop for unique gifts and crafts, as well as to enjoy festive food and drink. Many cities have holiday markets that run throughout December.
Baking and Cooking
December is a time for indulging in delicious treats and festive meals. Get creative in the kitchen and bake some cookies, make a gingerbread house, or try out a new recipe for a holiday feast.
Tips for Making the Most of December
With so much going on in December, it can be easy to feel overwhelmed or stressed. Here are some tips for making the most of the month:
Plan Ahead
With so many holidays and events to keep track of, it can be helpful to plan ahead and make a schedule. Mark important dates on your calendar and create a to-do list to stay organized.
Practice Self-Care
December can be a busy and hectic time, but it's important to take care of yourself as well. Make time for relaxation and self-care activities like meditation, exercise, or a soothing bath.
Be Mindful of Your Finances
With gift-giving and holiday parties, December can be an expensive month. Be mindful of your finances and set a budget to avoid overspending.
Focus on What's Important
With so much going on, it's easy to get caught up in the stress and chaos of the season. Remember to focus on what's important – spending time with loved ones, reflecting on the past year, and looking forward to the future.
End of Year Reflection and Goal Setting
As the year comes to a close, December is a time for reflection and goal setting. Take some time to reflect on your accomplishments and challenges over the past year, and set intentions for the year ahead. Consider creating a vision board, journaling, or practicing gratitude to help you stay focused and motivated.
Gift Ideas for the Holiday Season
December is a time of giving and receiving gifts, and it can be challenging to come up with the perfect present for your loved ones. Some gift ideas to consider include personalized gifts, experiences, books, or homemade treats. Remember that the best gifts come from the heart, and it's the thought that counts.
Travel Tips for December 2023
If you're planning to travel during the holiday season, there are a few things to keep in mind. Firstly, be sure to book your travel and accommodations well in advance to avoid any last-minute stress. Additionally, be mindful of potential weather-related delays or cancellations, and consider purchasing travel insurance for added peace of mind. Finally, pack appropriately for your destination, taking into account any weather conditions or cultural customs.
Printable December Calendar 2023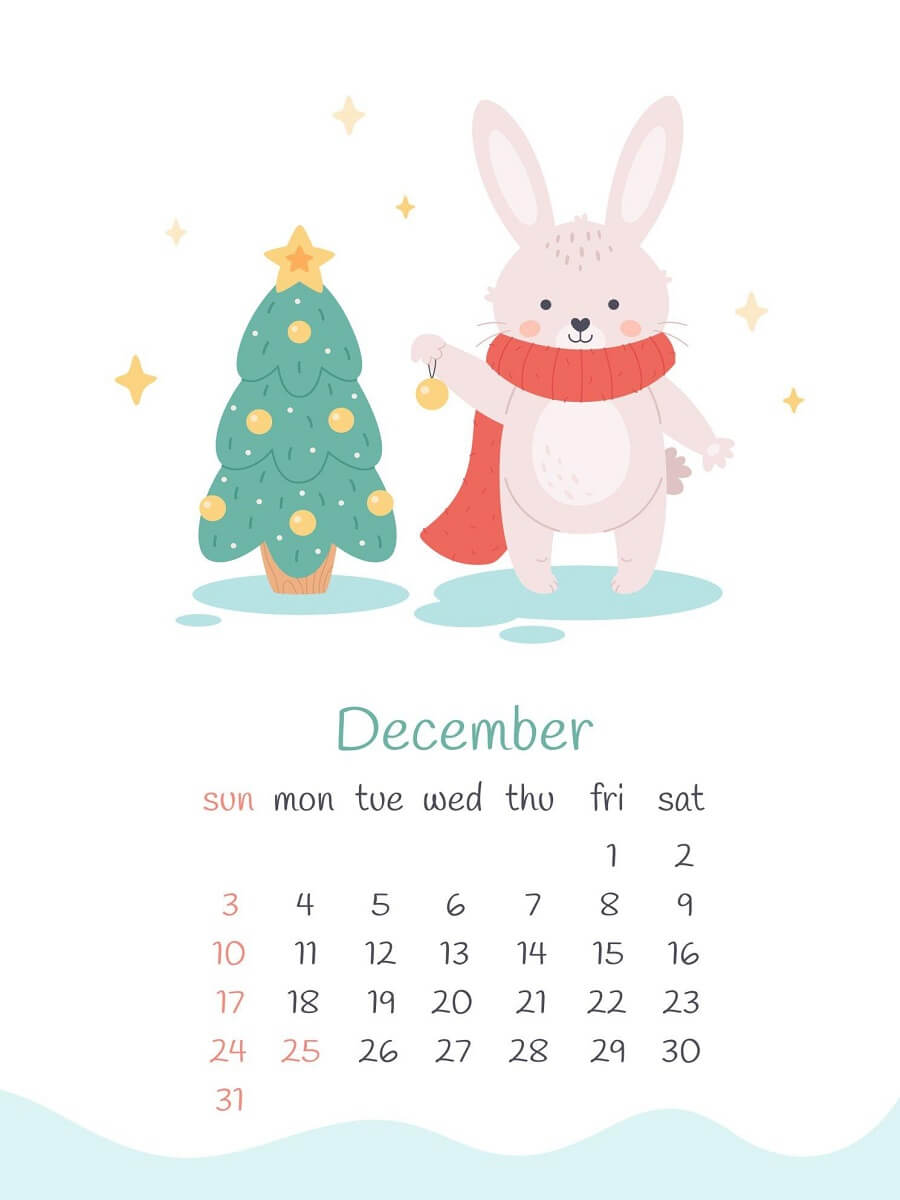 Conclusion
December is a month full of celebration, reflection, and new beginnings. Whether you're observing a religious or cultural holiday. Enjoying fun winter activities, or simply taking time to relax and reflect, having a calendar and a plan can help you make the most of the month. Remember to focus on what's important, take care of yourself, and enjoy the festive spirit of the season.