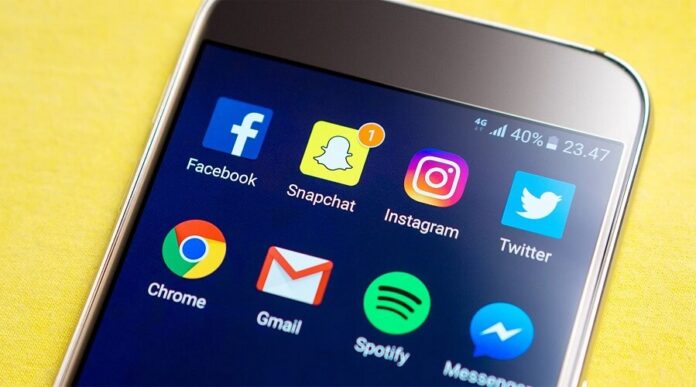 Snapchat is one of the most popular social media platforms, and it continues to evolve with new features and updates. One exciting feature that many users are curious about is how to see birthdays on Snapchat 2023. Celebrating a friend's birthday on Snapchat can be a fun and delightful experience, but not everyone knows how to do it. In this article, we will provide you with a complete guide on how to find and view birthdays on Snapchat in 2023, ensuring you never miss an opportunity to send your wishes and make someone's day extra special.
How to See Birthdays on Snapchat
1. Open Snapchat App
To begin, open the Snapchat app on your mobile device. If you don't have the app installed, head to your app store and download it.
2. Login or Sign Up
If you already have an account, log in using your credentials. If not, sign up for a new account by providing your email or phone number and creating a password.
3. Go to Your Profile
Once you are logged in, tap on your profile icon or Bitmoji at the top-left corner of the screen. This will take you to your Snapchat profile.
4. Access the Settings
In your profile, locate the gear icon in the top-right corner, which represents the settings. Tap on it to access the settings menu.
5. Navigate to "Birthday"
Within the settings menu, scroll down and find the "Birthday" option. Tap on it to proceed.
6. Enter Your Birthdate
Snapchat will prompt you to enter your birthdate for verification and personalization purposes. Input your birthdate and confirm it.
7. Set Privacy Settings
You will now have the option to choose who can see your birthday on Snapchat. You can select from three options: "Everyone," "My Friends," or "Only Me." Choose the one that suits your preferences.
8. Save the Changes
Once you've set your privacy preference, save the changes, and return to your profile.
9. View Friends' Birthdays
To see your friends' birthdays, go back to the camera screen on Snapchat.
10. Access the "Friends" Menu
In the camera screen, tap on the "Add Friends" icon represented by a person's silhouette with a plus sign.
11. View "Birthdays"
In the "Friends" menu, scroll down to the "Birthdays" section. Here, you will find a list of your friends whose birthdays are approaching or have arrived.
12. Send Birthday Wishes
Now that you know whose birthday it is, you can send your best wishes to them. You can send a private message, snap, or create a fun birthday story using Snapchat's creative tools.
13. Use Birthday Filters and Lenses
Snapchat often offers special filters and lenses to celebrate birthdays. Keep an eye out for these fun additions to make your friend's day even more special.
14. Create a Birthday Story
Consider creating a collective birthday story for your friend by gathering snaps from other friends who are also celebrating the special occasion. This collaborative story will be a memorable and heartwarming gift.
15. Remind Your Friends of Your Birthday
Now that you know how to access birthdays on Snapchat, make sure your friends know when your big day is coming up. They can use the same steps to see your birthday and return the love.
Tips for Making Birthdays on Snapchat Special
Seeing your friends' birthdays on Snapchat is just the beginning. Now, let's explore some tips to make their special day even more memorable:
1. Create a Birthday Snap Streak
Start a birthday snap streak with your friend. Send each other snaps every day leading up to the birthday, and make the snaps increasingly creative and exciting. It's a fun way to build anticipation for the big day.
2. Organize a Virtual Birthday Party
If you and your friend are far apart, consider organizing a virtual birthday party on Snapchat. You can invite mutual friends to join the celebration and have a blast with video calls, funny snaps, and virtual gifts.
3. Use Snapchat's Birthday Lenses
Snapchat often releases special lenses for birthdays. Keep an eye out for these lenses and use them in your snaps to add a unique touch to your birthday messages.
4. Collect Birthday Memories
Encourage your friends to post snaps throughout their birthdays. You can later save these snaps to create a birthday memories story. It will be a beautiful keepsake for your friend to cherish.
5. Send a Personalized Video Message
Record a heartfelt video message for your friend's birthday. Personalized video messages are more touching and memorable than a simple snap.
FAQs
Can I see the birthdays of people who are not on my friends list on Snapchat?
No, you can only see the birthdays of people who are added to your friends list on Snapchat.
How can I make my birthday private on Snapchat?
In the settings, you can choose to make your birthday visible to "Everyone," "My Friends," or "Only Me." Selecting "Only Me" will keep your birthday private.
Will my friends receive a notification when I view their birthday on Snapchat?
No, Snapchat does not send a notification when someone views another person's birthday.
Can I use birthday filters and lenses for my friend's birthday story?
Yes, you can use birthday-themed filters and lenses to enhance your friend's birthday story.
Are there any age restrictions for setting your birthdate on Snapchat?
Yes, you need to be at least 13 years old to have a Snapchat account, and the birthdate you enter should reflect your real age.
What happens if I miss sending a birthday wish on Snapchat?
If you miss sending a birthday wish on the exact day, don't worry! You can still send belated birthday snaps to let your friend know you remembered.
Are there any privacy concerns with Snapchat's birthday feature?
Snapchat ensures user privacy and doesn't share your birthday information with others. Only you can see your own birthday alerts, and the same applies to your friends.
Can I schedule birthday snaps in advance?
As of 2023, Snapchat doesn't have a built-in feature to schedule snaps. You'll need to send your birthday snaps manually on the day.
Can I see the birthday story of someone who isn't celebrating publicly?
If a friend hasn't made their birthday story public, you won't be able to view it. Respecting their privacy is essential in such cases.
How can I make my birthday visible to friends on Snapchat?
To make your birthday visible to friends, go to your Snapchat profile, tap on "Settings," then "Birthday," and select "My Friends."
Read Also:
How to Change Your Birthday on TikTok
How to Turn Off Parental Controls
Does Twitter Notify Screenshots
How Can You Protect Yourself from Social Engineering