If you are an iPhone user, you must be aware of the importance of iTunes. With the help of this app, you can enjoy a number of great features and you can also store your information on the PC as well. But a number of times, you might come across an error that says that the iTunes backup session failed. When this error occurs, you will not be able to store your data on the PC. Therefore, here are 6 techniques that you can use in case your iPhone backup failed.
Method 1
If you come across the error that iTunes could not back up the iPhone because the backup session failed, then there is a very easy and simple solution that could solve this problem. All you have to do is to restart your iPhone as well as your computer. The reason these solution works is that a number of times there might be an issue with some software due to which you might not be able to back up your device.
Restarting you iPhone:
In order to restart your iPhone, you need to press and then hold the button on the side of your device. This is the same button that you use to sleep/wake your device as well. After holding it for 3 to 4 seconds, a message will appear that asks you to slide in order to power off. Release the button and swipe it.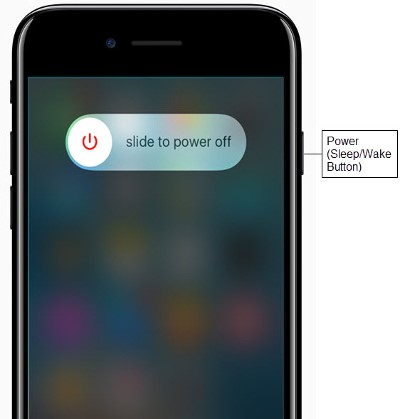 Restarting your Computer:
Close all the open screens and folders, save all the work that you are doing if you want to restart your PC. Now click on the start menu, here you can find an option saying power or shutdown. Click on it and select restart.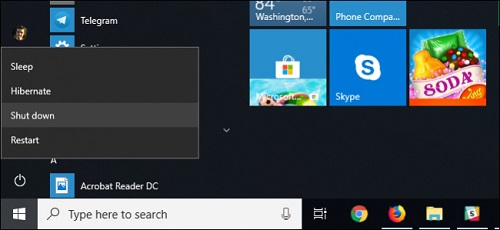 Method 2
Another reason why the sync session failed to start might appear on your screen is that the USB port that you are using to connect your phone to the computer might not be working properly. If restarting your devices still does not work, you can try changing the USB port that you are using with any other on your computer. Try starting the session again to see If the problem has been resolved or not.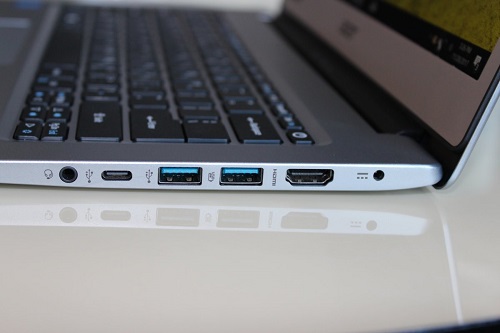 Method 3
Another reason why iPhone won't back up to iTunes might be that the version of the iTunes and the PC might not be updated. Here is how you can update the version.
Upgrading iTunes on Computer:
Open iTunes on your computer. IN order to check for updates, locate help. Here you can find the option saying "check for updates". By clicking on it, a new screen will open which will tell you if you have the latest iTunes version or not. If it is not up to date, follow the instructions that follow and your iTunes will be updated.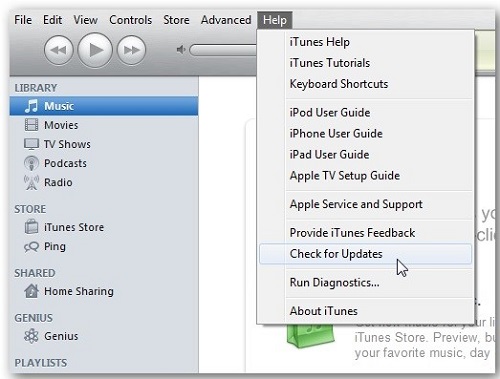 Upgrading iPhone software:
This can be done with iTunes as well as on iPhone directly as well. Follow the same method mentioned above on iTunes. But if you are updating by phone, follow the sequence below
Go to settings
Then to General
Then to the Software update
Here you can find the latest update for your iPhone.
Upgrading Windows
Another reason might be that the incompatibility issue is not going away is that you are using a very old version of windows. Therefore, you might need to upgrade your windows as well. In order to do that, go to the start menu. Locate the setting in the start menu and then select Update and Security. Then select the option "check for updates". If there is an update available, then just click on them and install them. Try running iTunes again to see if the issue has resolved. If it still persists, move on to the next method.
Method 4
If you are still wondering that how do I stop iPhone backup notifications failing? Then it means that none of the methods mentioned above have workers. Here is another method that might help in solving your problem. A number of times, we might end up transferring all the data that is present on your iPhone. Although iPhone can store large amounts of data, sometimes there might be a shortage of storage space as well due to which backup would keep on failing. If this is the problem, then along with back failed notification, you might also see not enough disk space error as well. Due to this, you will not be able to back up on your PC. Therefore, delete any data that you do not need or you can also delete old backups as well.
Method 5
If you are still facing the issue and are wondering how can I fix the corrupted iPhone backup, then you need to check the settings of Antivirus on your PC. The main reason why antiviruses are installed is to protect the PC from any malware or threats that might harm the computer. But a number of times, they are blocking various connections to other devices as well due to which you cannot backup or it might seem as if it has been corrupted. In order to check if this is the problem with you as well, check the help menu to see if the iPhone device has been given the authorization to connect or not. If you are backing up, you can also disable the antivirus for time being as well. But remember to turn it back on once you are done so that your PC is protected.
Method 6
If none of the methods mentioned above worked and you are still seeing cant backup iPhone because the backup session failed, then the only way left is to contact apple support. Apple provides excellent user support to its customers and will readily help you with any problems. There are a number of ways in which you can ask for help. One of them is to visit their official website and get the help that you need. They might also help you in getting in touch with any experts in your area as well.
Conclusion:
If you are one of those who are wondering why is my iPhone backup session failed, then we hope that with the help of the methods mentioned here you will be able to solve your problem.