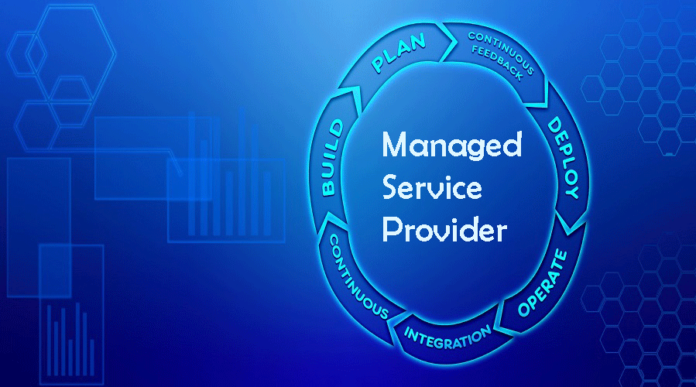 Whether you're an experienced IT professional or a business executive, employing managed services can simplify your job. When properly carried out, a Managed Service (MS) is comparable to obtaining access to an IT Department with the knowledge of seasoned experts to provide targeted application operations to your company's business application users.
In order to cut costs, enhance service quality, or free up internal teams to work on duties that are unique to their firm, one option is to outsource general tasks to an expert using the managed services model.
Let's explore managed services in more detail and how Agility Metapreneurs might benefit your company.
What is a Managed Service?
An outsourcer known as a managed service provider (MSP) is hired to remotely manage or deliver IT services to a client company, such as network, application, infrastructure, or security management. The MSP takes full responsibility for these services and anticipates the technologies and services required to meet the client's needs. Employees of an MSP may be based elsewhere or at the client's locations to provide the services. MSPs can also include cloud computing, software, and hardware in their packages.
Although there are various managed IT service solutions, they are all designed to shift the responsibility for IT maintenance from the customer to a service provider. Customers who use managed services effectively gain access to predictable pricing and the freedom to concentrate on their main business issues rather than IT management tasks. Managed services are a way to hire professionals to handle maintenance and repairs.
A top-tier managed services provider (MSP) handles a variety of tasks for your business, including:
Network Administration
Data Backup
Network Security
Communications
IT Support
Examples of Managed Service Organizations
According to Grand View Research, major participants in the managed services market include Accenture, Fujitsu, IBM, Cisco Systems, Ericsson, Lenovo, DXC, and Hewlett Packard Enterprise Development.
Data centers, networks, mobility, infrastructure, backup and recovery, communication, and security management are just a few of the essential services provided by MSPs. Nevertheless, managed service providers come in many shapes and sizes. The MSPAlliance, a global association of cloud and managed service providers, estimates that there are about 150,000 MSPs worldwide.
While some MSPs offer one-stop shopping, others specialize in specific areas, including network management or cloud management. MSPs tend to provide service desk operations, network operation center services, and remote monitoring and management solutions.
Which Services are Most Frequently Utilized?
One typical kind of managed IT service is the remote management and monitoring of servers, desktop computers, and mobile devices. A managed services provider's core, foundational provision is frequently remote monitoring and administration. There is fierce rivalry and pressure on profit margins because there are numerous managed services provider companies that provide this service.
Basic managed services becoming commodities has forced managed service companies to customize their offerings. Managed security services are a trendy direction. Customers are requesting more and more help from service providers with IT security. In order to provide cybersecurity services, service providers are either building managed security service practices or collaborating with security vendors.
Cloud services have become a part of managed IT services as a result of the development of cloud computing. For instance, service providers might concentrate on infrastructure as a service (IaaS), offering managed public cloud services alongside cloud providers like Amazon Web Services (AWS), Google, and Microsoft. Additionally, service providers may promote managed platform as a service (PaaS) services or collaborate with software as a service (SaaS) suppliers like Agility Metapreneurs.
A managed IT service provider could also try to stand out in the communications industry. As an illustration, consider managed IP telephony services, in which a managed services provider takes on control of voice services within a customer account.
Reasons to Use Managed Services
Managed services provide a number of advantages.
Better Cost Management
The availability and importance of a certain service are two cost-related aspects for a business service. The MSP assumes the normal cost elements of an IT department, such as employees, equipment, and training, and presents these costs to the business as a flat monthly fee. This aids in accurately forecasting spending each month when creating a budget. The managed service can scale to handle such eventualities, depending on future needs and the rate of IT maturity in your company.
The largest advantage is that a firm may choose how much to grow depending on a variety of factors, including finances and the strategic vision of the CIO. IT Additionally, service disruptions and interruptions can be avoided, reducing the likelihood of further losses. Regarding the energy provider, the client went from having many scheduled outages every day to just one per month.
Enhanced Risk Management
Every firm faces some level of risk. This can be reduced by reducing the specific risk associated with each crucial business service. By providing their own unique processes and access to cutting-edge hardware and software, an MSP can reduce risk. This makes it possible to follow best practices and reduces the risk associated with service delivery.
For the business it supports, the MSP controls and accepts a large portion of the risk by:
having expertise in a certain industry, particularly in relation to security and compliance concerns
collaborating with your company and advising you on how to minimize risk in your areas of expertise
High productivity, efficiency, and availability
The cliché "time is money" is always true when it comes to IT services. For many organizations, maintaining the availability of mission-critical IT services is of utmost importance for optimum business performance. It is difficult to estimate the exact cost of downtime. However, you can take proactive measures to entirely avoid it. At worst, reputational harm may come into play if the outage is noticed by those outside the organization, perhaps undermining public confidence.
When employing a managed service, clients get greater performance with little downtime. Mission-critical applications may incorporate a number of different technologies, all of which must be fully functional and integrated in order to provide the IT service required. The IT service must have all of its component apps available at once in order for internal end users to benefit from it. On the other hand, the MSP is very effective at offering IT services to the organization while minimizing expenses and hastening the deployment process.
IT Service Sustainability
IT departments will always face funding, technological, security, and operational difficulties. I have seen several firms successfully use AMS to obtain the full benefit of seamless service integration with less concern over resource limitations while you search for ways to reduce expense.
With the opportunity to lock in pricing for a number of years, MSPs will always have their employees trained on forthcoming and new releases and technology. Your company will reduce operational risk and problems and minimize service disruption by encouraging more predictability.
Factors to Consider for Managed IT Service Providers
Outsourcing management only works if you choose the correct partner, just like Agility Metapreneurs. When selecting the MSP that is best for your business, take into account the following factors:
Accountability for Providers
Before selecting a provider, check to see if they have precisely stated and executable SLAs. Contracting out your IT needs to a company you can't hold responsible leads to dissatisfaction and losses. This accountability should involve transparent reporting of the services provided and the effectiveness of the system. If they refuse to give you analytics or system data, you should steer clear of a supplier.
Obtaining Strategic IT Planning
Managed IT service providers ought to assist you in strategically planning infrastructure improvements, configuration alterations, and additions. You won't be able to fully benefit from managed services if they don't.
This means that service providers must not only comprehend your existing infrastructure but also take steps to manage it in accordance with your company's aims and ambitions. Planning should cover the following year or two in addition to the near future.
Choosing a Service Provider with a Solid Reputation
Not every provider is made equally. You must check a provider's reputation with other businesses of similar size and in your industry before choosing them. You should be informed of the comparable companies that reputable MSPs partner with. They can frequently assist in arranging meetings with representatives of that company. A provider is a bad investment if they won't give evidence of their value.
Defined Service Level Agreements
There are many different types and sizes of businesses. The same goes for service level agreements. A quality MSP will provide flexible alternatives to guarantee compliance and prompt responses. Both sides gain from a clearly stated service level agreement because it establishes clear expectations from the beginning.
Proficiency in Your Market
Look for a managed services supplier who is knowledgeable about your sector like Agility Metapreneurs. Experience is necessary to keep up with regulatory requirements, and past performance is a solid sign that a company has what it takes to properly maintain your network.
If managed services aren't looking ahead, why utilize them? Look for someone like Agility Metapreneurs that is imaginative and open to learning new things about technology and difficulties.
Superior Customer Service
When choosing an MSP, customer service is a must-have. Sincerity and friendliness can be distinguishing qualities because these are the folks you'll be speaking to if something goes wrong. Agility Metapreneurs have a committed team on hand to anticipate your needs and consistently go above and beyond.
What Distinguishes Cloud Services from Managed IT Services?
What is the difference between the terms "managed IT services" and "cloud services," which can occasionally be found together? Cloud services are software products that providers manage and provide on-demand to consumers. Cloud services frequently include vendor management of application, data, and platform services but normally do not include management of the client workload itself. In contrast, managed IT service providers frequently offer the cloud platform on which their service is delivered as part of their service.
Why Would a Company Require Managed IT Services?
Managed service providers are essential for businesses since they lower risks. Instead of outsourcing IT only when a problem emerges, managed services provide continuous network monitoring. Additionally, all updating and maintenance tasks are handled by a managed service provider.
In contrast to worrying about the company's IT, this enables managers to concentrate on their businesses. The present and future IT requirements should be evaluated by a potential managed service provider. The company makes recommendations for the kinds of products and services a company should use in the upcoming year.
Managed Service is Growing Rapidly, Especially in Latin America
The data centers in Latin America constitute the foundation for crucial corporate activities, and there is a demand for cloud-based services, according to the research "Managed Security Services (MSS) in Latin America. The cutting-edge technology is being used by numerous industries in Brazil, Argentina, Chile, and other countries in Latin America to obtain a competitive edge.
Due to the complexity of cyber-security and the proliferation of IoT, rising data breaches and cyber-attacks have steadily prompted the use of managed security services. The significant surge in data volume has led to an increase in MMS complexity for commercial applications. Data centers in Latin America now need to be upgraded and renovated more than ever before as a result of this.
The managed security services (MMS) industry in Latin America is flourishing as a result of the rising utilization of mobile wireless devices, equipment, improved infrastructure, and cutting-edge technology. Public safety equipment has increased across the nation due to a number of variables, including socioeconomic, cultural, and technological ones. The adoption of cloud-based services by numerous enterprises in Latin America has boosted the MMS industry recently.
Managed Services are More than Just IT
End user services can include a wide range of solutions, but they frequently center on the IT support channels and procedures that a company has set up for its staff and clients.
End user services start with an IT service desk or helpdesk solution. Where users can get their technical problems answered by a group of skilled agents.
Managed infrastructure services should be considered when evaluating the many managed service categories available. Think of IT infrastructure as the lifeblood of any company; as essential business operations and routine procedures become more digital, the infrastructure that supports them needs to be performing at its best.
On-site IT services, also known as managed field services, entail a managed service provider sending technicians to a particular location to carry out various IT tasks. These tasks could include setting up or fixing equipment, carrying out cabling or wireless projects, conducting site surveys, and much more.
Businesses need cloud services if they want to stay competitive in the dynamic business and IT environment of today. Organizations may simply scale their services to suit new business development, establish a more predictable IT budget, and more using cloud-based services.
According to a study by Deep Instinct, the use of malware would rise by 358% through 2020, while the use of ransomware will increase by 435% over the previous year. As cybercriminals develop their skills, these numbers will only rise. Given this, managed security services are unquestionably developing into a crucial component that all firms ought to invest in.
Technology support is yet another form of managed service. A project like a significant Teams or SharePoint rollout, a technology evaluation, or continuing technical assistance for business applications could all be examples of this support. A corporation may benefit from collaborating with a managed service provider for resource support and technical expertise if it lacks the capacity or skills to finish a crucial IT project.
Why Go for Agility Metapreneurs?
We are aware that your customers today interact with companies through a variety of devices, depending on the situation, and frequently switch between the physical and digital worlds while always seeking individualized attention.
Agility Metapreneurs might be your strategic partner; they are an ally who will enable you to provide quick and effective solutions with omnichannel strategies to achieve customer happiness, they are more than an agency or a standard call center.
They have years of experience in the web3 industry. Agility Metapreneurs is a web3 contact center based business that is rapidly expanding. Their diverse staff, however, has more than 20 years of experience working in contact centers. The best practices in the sector are integrated into their operational model, which is based on Customer Operation Performance Center (COPC) certification.
The following managed services are available from Agility Metapreneurs:
Investor Outreach
Business Development
Customer Tech Support
Web3 Skilled Staff
Blockchain
NFTs
Technology
Finance
Real Estate
Medical
Alternative Investment
Conclusion
Agility Metapreneurs is prepared to provide the training to outsourced personnel. They will teach the outsourced workforce in any of these specific areas, either from the beginning or when the firm is prepared. They use Omni platform outreach as part of the customer touch point preference strategy. Which enables us to communicate with each person where they feel most at ease.
By collaborating with them, you may concentrate on your primary areas of expertise and business while leaving us in charge of HR, hiring, training, problem-solving, and a portion of management. You can rely on the well-oiled engine to scale your personnel for you, so you no longer have to worry about it. Leave it to us to train your team in particular skill sets. Enjoy predictable expenses that are neatly bundled into a fixed monthly payment.